Click Here to view More Content Writing Examples.
Main Keyword (in italic): eco spa, daily stress, massage services, esthetic services, pedicure services, chiropractic services, natural medicine & acupuncture
Secondary Keywords (in italic): Throughout Content.
Note: Company Name omitted. Generic "Eco Spa" name used.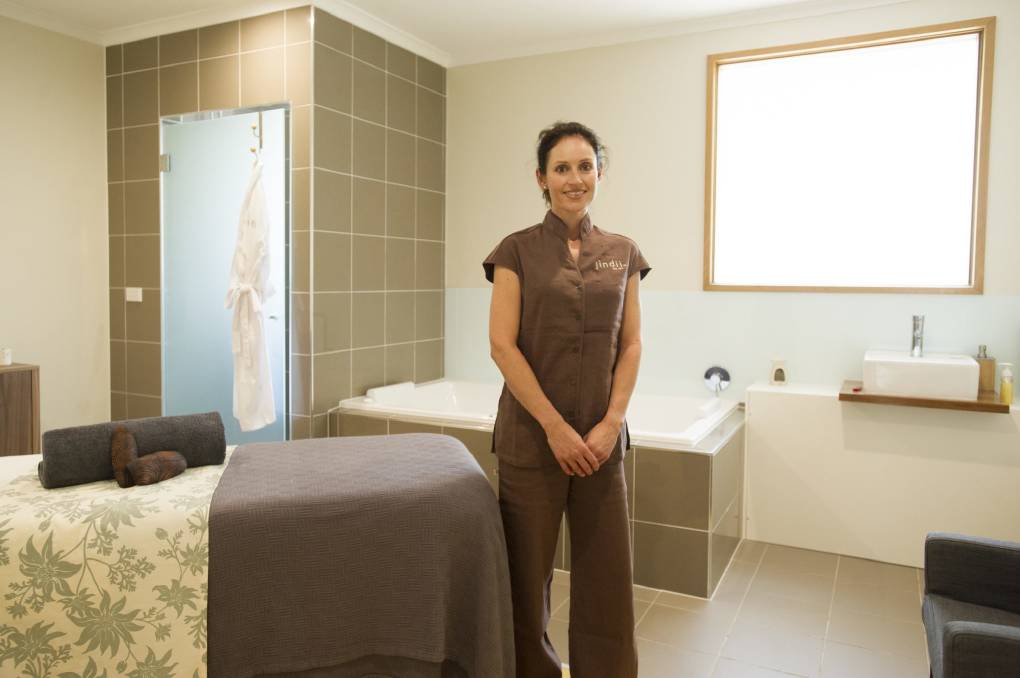 At Eco Spa you can totally rejuvenate yourself. Forget about your work. Forget about your daily stress. For guilt-free relaxation, visit us now. Eco Spa provides a high quality signature massage service, esthetics services, manicure & pedicure services, chiropractic services and natural medicine & acupuncture. Our first time customers always come back for more and with a big smile on their face. Be stress free. Choose Eco Spa.
Not a traditional Wellness Spa
First off, we're not a traditional wellness spa. Eco Spa offers so much more than just massages. We are a luxury spa that combines a tradition of excellence with an environmentally-conscious philosophy making us unique in this industry.

Eco Spa Calgary Massage Treatments
Do you want to relieve your tension? Treat chronic pain? Help regain your balance back? We provide massage, yoga & massage, combined sessions, reflexology sessions, and more. Our spa treatments only use the finest of organic ingredients. This creates guilt-free relaxation and a holistic, eco-friendly experience. Experience bliss with our therapists and specialists.

Eco Spa Message in Calgary
Therapeutic massage is one of the most effective and appreciated forms of alternative medicine used in the treatment of muscle pain, anxiety, and stress. It is necessary at some point for everyone. Therapeutic massage aims to eliminate and loosen pain trigger points, relax the muscles and solve circulatory problems. Massage therapy consists of the manual processing of soft tissues in order to stimulate the circulation of blood, lymph, and muscle relaxation. Different techniques are used in the functioning of the treatment goal and depending on the action we need to treat.

Massage Therapy Treatments Offered
– Customized Massage
– Couples Massage
– Hot & Cold Jade Stone Massage
– Cupping Massage
– Prenatal Massage
– Massage With Yoga Home Care
– Dosha Specific Massage
– Reflexology Massage.

Esthetics Treatments Offered
– Facials & Body Treatments
– Dermaplaning
– Dermaplaning
– Eminence Organic Facial
– Dermalogica Pro Power Peel
– Eminence Mini Facial
– Eminence Custom Organic Facial
– Eminence Organic Back Facial
– Eminence Beyond Organic Biodynamic Facial
– Eminence Acne Advanced Clarifying Facial
– Eminence Age Corrective Hydrating Facial
– Eminence Body Scrub
– Eminence Stone Crop Restorative Body Wrap
– Eminence Seasonal Body Wrap Complimentary Skin Analysis
– Dermalogica Proskin Facials
– Lash Lifts
– Lash Tinting
– Waxing & Sugaring

Manicure & Pedicure Treatments
– Refresh With an Express Manicure or Pedicure
– Leela Seasonal Pedicure
– Eminence Organic Spa Pedicure
– Spa Ritual Pedicure
– Reflexology Massage Therapy
– Footlogix Sports Pedicure
– Leela Pedicures

Natural Medicine & Acupuncture Treatments
– Acupuncture Treatment
– Facial Acupuncture
– Natural Medicine
– Traditional Chinese
– Medicine Cupping
– Osteopathy Follow Up

Chiropractic Treatments
– Initial Assessment
– Subsequent Treatment

Osteopathy
– Osteopathy Assessment
– Osteopathy Treatment

Treatment Methods
– Soft Tissue Manipulation
– Osteoarticular Joint Mobilization

Benefits of Therapeutic Massage
Most customers have "pain points". At Eco Spa we target and work directly on your pain points once we diagnose them. Once we treat these points you will notice analgesic effects almost instantly due to the fact that it relaxes the muscles. With the various kneading, vibration, and friction maneuvers used in professional therapeutic massage, blood circulation is stimulated, and the body can provide more oxygen and nutrients to your vital tissues and organs. Also, after a professional therapeutic massage, you will be able to notice how the amplitude and elasticity of your joints will drastically increase. In addition, during therapeutic massage, the secretion of endorphins is stimulated, a hormone of "happiness" that reduces stress in the body, mind, and spirit.

About Frequency
Muscle problems need therapeutic massage. A therapeutic massage session generally lasts between 15 and 90 minutes depending on the affected areas. Our professional therapeutic and couple massage sessions at Eco Spa is a great way to feel pampered, and an even better way to stay in good general health. As a treatment for people with chronic pain, a minimum of 10-12 therapeutic massage sessions are required. We recommend a minimum of 2-3 sessions a week to be able to relax the muscles and to see the best results.

What Symptoms Does Massage Treat?
Joint Pain, Limited Mobility, Joint Inflammation, Concussion & Traumatic, Brain Injuries, Sprains & Strains, Tendinitis & Tendinosis, Osteoarthrosis, Rotator Cuff Syndrome And More!

Therapeutic Benefits of Massage
– Reduces Muscle Pain and Tension
– Stimulates Blood and Lymph Circulation
– Relaxes and Calms the Whole Body
– Helps to Detoxify the Body
– Reduces Mental
– Physical
– Emotional Stress
– Improves Digestion
– Conditions Skin by Removing the Layer of Dead Cells From the
Surface of the Skin and Excess Sebum From the Sebaceous
Glands
Gift Cards
Eco Spa has Gift cards for you to give to your friends and loved ones.

Brands we deal with
We only deal with the best brands here at Eco Spa. They are: Eminence Organic, Dermalogica, Skin Regimen, Milk Jar Candle Co., Kismet, Jane Says, Bathoriu So Luxury, Bursea, Life With P and J.

Our Story
Our commitment is to you and the society at large. We bring together the finest practitioners and well-sourced, 100% organic ingredients to give you only the best eco-friendly spa experience. We continuously strive to raise the bar for holistic, natural wellness through our massages, esthetic services, and other targeted bodywork treatments.
Green Spa
Eco Spa is a green spa. We are committed to providing environmentally conscious experiences for our guests. Our mission is to celebrate the beauty of nature while respecting it at the same time. Leela supports businesses that promote sustainability by partnering with environmentally conscious companies. We are proud to share that with all our eco-friendly initiatives in place, we have reduced our carbon footprint to a minimum and we continue to support projects to limit carbon emissions on a larger scale.
How Are We Eco-Friendly?
Eco Spa invests in the future of the world by being eco-friendly. We use a filtration system for our water rather than disposable plastic bottles. We use all-natural cleaners for the studio: borax, lemon juice, and essential oils are used for the floors, windows, and general cleaning. Leela is also located in a LEED gold building that uses rainwater for the drain water system. All our laundry done in spa uses Canadian base company @GOODJUJU Laundry strips. A plastic free, sustainable, vegan and cruelty-free company based out of Vancouver. Together we have saved over 417 plastic bottles from entering the waste stream. Our spa has paperless intake forms enabling us to save more than 1000 pages a month. This initiative back in 2015 took us more than 1200 hours, scanning more than 30,000 pages and a good amount of team effort to move. We encourage everyone to receive email receipts rather than printed copies. We only use 100% organic products because we know that this is good for the environment. Being an Eco-friendly company is important to us. We continue to look for ways to reduce our impact on the environment.

Group Bookings
Eco Spa offers the perfect environment for any special occasion, whether you are having a bachelorette party or rewarding your company's top individuals. Our Beltline location boasts a beautiful lounge where you can relax by the fireplace and enjoy a calming cup of tea or glass of wine. Sit back in our custom robes and let us take care of the rest. Choose from a variety of services such as a customized massage, Eminence Organics facial or one of our signature spa packages that will provide hours of pampering. Our Boutique location is perfect for groups who would like to have the whole space to themselves while kicking their feet up in your massage pedicure chairs and sipping on a mimosa. Leave the small-scale nuisance of urban living for a few blissful hours and step right into the lap of wellness and good vibes in our 17th Ave. location. Here we have reimagined the word "spa," where balance can be found in both our integrated wellness programs and the bottom of our crafted alcoholic-creations.

Date Night
We will help you and your partner must find your inner zen together. We know how often life tends to get in the way of quality time with the person you love, so join us to reconnect while you relax with our spa date night special. This evening includes a luxury couples massage with our skilled massage therapists followed by a blissful couples pedicure to make sure you leave completely relaxed and refreshed. This spa special also comes with a complimentary glass of wine to enjoy after your services, because what's date night without wine?

Prices – Group Bookings
Revitalize – $205
Eminence Body Scrub +
– 60 Minute Customized Massage
– 1 hr 45 min
– Serenity – $220
60 Minute Customized Massage +
– 60 Minute Eminence Custom Organic Facial
– 2 hrs
– Renew – $225

60 Minute Customized Massage +
– Eminence Body Wrap
– 2 hrs
– Relax – $245

Eminence Body Wrap +
– 60 Minute Eminence Custom Organic Facial
– 2 hrs

Monthly Promotions
Focus Facial
– Price: $80.00 + GST
A Forty-Five minute facial to restore healthy balance to your skin with a customized facial based on your skin concerns using Eminence Organic Skin Care. Hand, arm, décolleté massage included.
– Treatment does not include extractions

Parafinn Therapy Manicure
– Price: $45.00 + GST
– These calming treatments will leave your hands feeling baby-soft. A complete manicure treatment is given, then hands are dipped in warm, moisturizing wax and wrapped in a hot towel. Organic/Natural oils are massaged into the skin until they feel soft, silky and rejuvenated.
For a limited time we are extending special pricing for this service!
– Service includes Regular Polish.
– Add $10 for Shellac Polish

VIP Membership Program
Benefits Of The Program:
– 10% off Eco Spa Massages & Esthetic services*
– 10% off all Retail Items at Leela
– Use at any five locations
– Unlimited uses
– Direct billing for your massage appointments
– Receive deals & discounts at our participating retailers
– Rules & Restrictions
– Membership cannot be shared or transferred
– *Acupuncture & Chiropractic not included
– Cannot be used in combination with other discounts
– Leela Ecospa – Leela-title-icon
– Membership Fee: $100 + GST Annually WANT TO BECOME A
– Member?
– Join Today
Contact Us
The average person experiences a lot of stress from their busy lifestyle. At Eco Spa we specialize in rejuvenation. After our treatments you will feel as good as new. Our staff are very caring and understanding to your needs. Space is available for private events and party's upon request. We have six convenient locations in Calvary and Oakville: 927 17th Ave SW, 720 11 Ave SW, 256 – 414 3rd Street SW, 849 1st Ave NE, 906 1st Ave NE and 2240 33 Ave SW Unit 260.Please contact our spa director at our Director's Email to get started on creating a custom experience for you and your group. You can always visit our awesome website. Be stress free. Choose Eco Spa.

Click Here to view More Content Writing Examples.