Click Here to view More Content Writing Examples.
Main Keyword (in italic): Professional SEO Copywriter
Secondary Keywords (in italic): Throughout Content.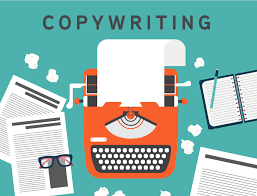 UK based, I am a highly experienced, professional SEO Copywriter, Content & Ghostwriter, Editor, and Marketing Professional with over 25 years experience and a Masters Degree in Business Administration from Leicester University. I provide a professional service focusing, where needed, on SEO content. My easy-to-use approach ensures clients enjoy increased traffic, rankings, sales, and return customers.
Key Strengths and Services
I'm determined to continually be the best in my field. Hitting targets is a major part of my work ethic. I grasp requirements quickly. My Services include: SEO Optimisation, Keyword Targeting, Grammar Check, Engaging Copy, Scannable Structure, Topic Research, Landing Pages, Company Profile, Branded Web Copy, Blogging, Bio/About Us, Scripts, Speeches, Press Releases, Newsletters/Emails, Copy Editing/Proofreading (including eBooks), CV, Legal/Cover letters, FAQs, Whitepapers, Business Plans, and Mission Statements.
With Fiction, I go for exciting dialogue and endings. With Non-fiction, research gives you a good foundation. A non-technical upbeat tone can work in CV Writing. Traditional Copywriting helped keep my SEO Content readable. My key strength is my zeal to be the best in my field. I'm improving my abilities in diverse writing styles and I go the extra mile to achieve your targets.
I'm an MBA qualified copywriter with over 25 years experience that will deliver on time, well written and memorable content.
Click Here to view More Content Writing Examples.