Click Here to view More Content Writing Examples.
Main Keyword (in italic): Manufacturing Company, automotive sector, ABS Plastics, OEM, Original Equipment Manufacturer
Secondary Keywords (in italic): Throughout Content.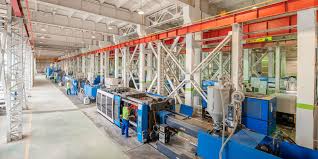 At Manufacturing Company we specialize in ABS Plastic Manufacturing for the Automotive sector. We are a leader in custom pressure-formed plastic and vacuum-formed OEM (Original Equipment Manufacturer) products. We can make your desired car accessories and even make internal/external car parts using our experience with ABS Plastics. Our Engineers have over 20 years of experience. We will take your requirements from Concept to Creation. No job is too small or large for us. You could be a Car Manufacturer. Or even a car owner that desires to replace a component or part of your vehicle, Bring your concepts or the part in and our engineers can analyze the requirements and give you some design recommendations before manufacturing begins. We'll take your project from design and tooling/molds to forming and CNC cutting to complex final assembly. We keep all these processes in-house and this allows for superior quality control. We of course provide a dedicated single point of contact to keep you up to date with your product.
What is Custom Pressure Formed Plastic
In pressure forming a 2-dimensional thermoplastic sheet material is heated to a forming optimal temperature and then positioned over a custom mold or tool. Pressure is then applied above the heated sheet, pressing the material into the surface of a mold to create the desired 3-dimensional part shape. Once this part cools and hardens, the part can then undergo further processing according to specification.
Why we choose ABS Plastic over Other Materials
Why not choose metal or fiberglass?
Metal is an ideal material because of its durable nature. But certain accessories and smaller products created with Metal sometimes can suffer from corrosion, excess weight, and expensive manufacturing and design costs. The machinery needed to create such metal accessories (as opposed to polymers and plastics) is more costly and can take longer. Fiberglass was used by many automakers to produce the lightweight components of the car like the hood. But fiberglass is not good under impact situations and can crack under shock. Because of these downsides to both metal and fiberglass, the only choice for certain accessories (with a certain strength and usage requirements) is plastics and polyurethanes. Quite simply plastics and polyurethanes are more affordable and easier to work with in terms of manufacturing. They also don't corrode like metal and the weight of the end product is lighter. That is why at Manufacturing Company we made a decision to use ABS Plastic over other materials. The accessories and products we manufacture require the properties that ABS Plastic has.
Why Manufacturing Company is an ABS Plastic Manufacturer
In terms of accessories for the automotive and household accessories market, plastic has long been a reliable choice as a main material. Two major plastics that are used are Polyurethane and ABS. ABS is an acronym for Acrylonitrile Butadiene Styrene. This strong thermoplastic polymer can be used on the exterior of vehicles (mud flaps, fender flares, and trim). Thermoplastic means that the material gets soft when heated and hard when cooled. But even if you heat it to its melting point or freeze it to the point of fracture, the material still isn't a complete waste. So the material can conveniently be reheated, reshaped, and frozen repeatedly. You could say that Thermoplastics like ABS are recyclable. Polyurethane is similar to ABS and is a combination of rigid plastic and strong rubber. It is harder to recycle Polyurethane. ABS plastic has a high level of rigidity and impact resistance. But most importantly as the Manufacturing Company customers will observe… the "Finish" of the ABS Plastic material is very pleasing to the eye and it's easier to paint. Ultimately the properties of ABS impressed Manufacturing Company from early on and that is why it is our number one material is ABS Plastic.

What can be built with ABS Plastic
At Manufacturing Company we can manufacture all sorts of accessories and internal/external car parts in ABS Plastic. Injection molding is a production process in which automotive mold manufacturers inject molten plastic materials into a mold cavity. The melted plastic then cools and hardens and the manufacturer staff does the rest. Steering wheel covers and the interior car dashboards are often made from ABS plastic too. If you are a car owner and you identify a car part that may need replacement, we can do that too if ABS Plastic is applicable. The material is suited to heavy-duty applications and can even be used for some automotive parts. A well-known fact is that plastics like ABS help absorb energy from an impact/accident. ABS plastic components also redistribute this energy so that the impact isn't as strong and rigid which may harm the passengers.

Choose the best, Choose Manufacturing Company
At Manufacturing Company we have the best engineers and manufacturing staff and experienced techniques that we have collected over many years of working in this industry. We dominate in manufacturing ABS Plastic products so come and see us now with your requirements. Whether you are a Car Manufacturer or an individual Car Owner that needs a part replaced or a new accessory that doesn't exist yet: Choose the best, Choose Manufacturing Company.

Click Here to view More Content Writing Examples.